See on Scoop.it – Corrupt elected officials, unqualified coroner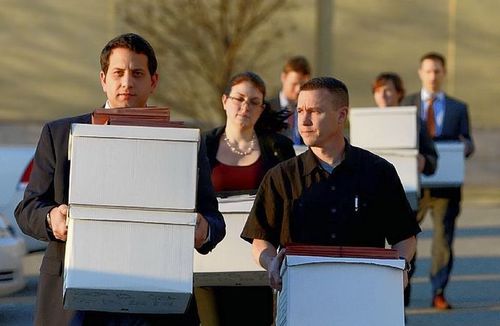 Personality, policy dictate court choice (RT @OtisWhite: Going federal: Why do so many local gov't corruption cases end up in federal rather than state courts?
Shirley Sanservino's insight:
"Public corruption is a bread and butter matter for the federal government," he said. "It can be pretty tricky for even the most aggressive and impartial district attorney, who is a local elected official, to really clean house in a public corruption matter."
If a public official commits extortion that affects interstate commerce, uses the mail or interstate communications to commit fraud, or takes from an entity that gets more than $10,000 in federal funds, federal prosecutors can take the case.
The indictment against Mr. Harper cites U.S. criminal code Section 666, on theft or bribery concerning federally funded programs, to justify the federal jurisdiction. Because the city gets roughly $5 million a year from the federal government, and Mr. Harper is accused of diverting for personal use $31,986 in city money — well above the $5,000 floor set in the law — the federal shoe fits.
Mr. Manko cited an ongoing relationship with federal authorities and the offices' frequent discussion of cases as the reason for the handover.
There is precedent for such a move. The corruption investigation of former Coroner Cyril Wecht began with Mr. Zappala's office, and was then referred to Ms. Buchanan. Dr. Wecht was not convicted.
Read more: http://www.post-gazette.com/stories/local/neighborhoods-city/how-pittsburghs-former-police-chief-nate-harper-ended-up-in-hands-of-federal-investigators-681559/#ixzz2PGZJV9bW
See on www.post-gazette.com