See on Scoop.it – Corrupt elected officials, unqualified coroner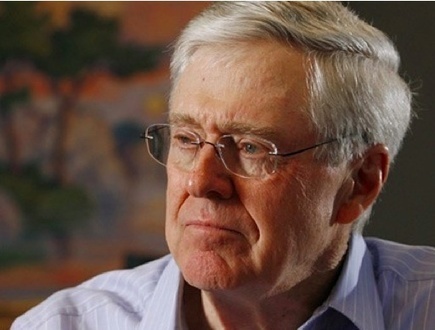 If you want to beat 'em, buy 'em.
The bankrupt Tribune Company has put its bundle of eight huge newspapers on the block.
One of the expected bidders for these papers, Amy Chozick of The New York Times reports, is Koch Industries, the massive energy and manufacturing conglomerate owned by the conservative billionaires David and Charles Koch.
The Kochs may bid for the newspapers, a person who attended a recent seminar held by the Koch brothers in Aspen said, to "make sure that [the libertarian] voice is heard."
The Tribune's newspapers include:
The Chicago TribuneThe Los Angeles TimesThe Baltimore SunThe Hartford CourantThe Orlando Sentinel
Buying the papers is expected to cost only about $625 million, which would be a rounding error for the gigantic Koch Industries, which generates a staggering $115 billion of revenue per year.
Read more: http://www.businessinsider.com/koch-brothers-buying-chicago-tribune-los-angeles-times-2013-4#ixzz2STKM5Y1F
Shirley Sanservino's insight:
"If you want to beat 'em, buy 'em" and they are working on doing just that. The Koch brothers, David and Charles are billionaires conservatives. Perhaps they can get the voice of conservative news out into the public once again.
See on www.businessinsider.com