See on Scoop.it – Corrupt elected officials, unqualified coroner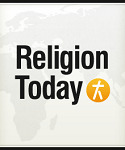 In the midst of government scandal, the Gosnell abortion verdict came and went. But the questions it raised will be debated for years.
Last Monday, a Philadelphia jury found abortionist Kermit Gosnell guilty on three counts of first-degree murder, one count of manslaughter and literally hundreds of lesser charges. The verdict came after nearly two months of testimony that described, in what the Washington Post called "gruesome detail," the inhumanity and brutality of what can and does happen in American abortion clinics.
Shirley Sanservino's insight:
Murdered just because the innocent victim was born alive and survived the first attempt to kill it before it could see daylight. It doesn't get much worse than this and still be considered human.
See on www.religiontoday.com